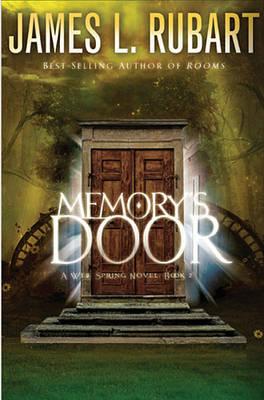 Stock Image
Author/Artist Name Rubart, James L.
Title Memory's Door
Binding/Format Paperback
Condition Used: Like New
Size 5.5 x 1.1 x 8.4 inches
Publisher/Vendor US Thomas Nelson
ISBN/UPC Number 1401686079 / 9781401686079
Seller ID 9781401686079LN
List Price: $15.99
More Description
The prophecy brought them together. But the Wolf has risen, and now their greatest battle begins.
The four members of Warriors Riding have learned to wage war in the supernatural, to send their spirits inside people's souls, to battle demonic forces, and to bring deep healing to those around them.
But their leader Reece is struggling with the loss of his sight. Brandon is being stalked at his concerts by a man in the shadows. Dana's career is threatening to bury her. And Marcus questions his sanity as he seems to be slipping in and out of alternate realities.
And now the second part of the prophecy has come true. The Wolf is hunting them and has set his trap. He circles, feeding on his supernatural hate of all they stand for. And he won't stop until he brings utter destruction to their bodies . . . and their souls.
." . .this is a seriously heart-thumping and satisfying read that goes to the edge, jumps off, and 'builds wings on the way down.'"--"Publishers Weekly "review of "Soul's Gate"
Price = 7.98 USD 5.99 USD