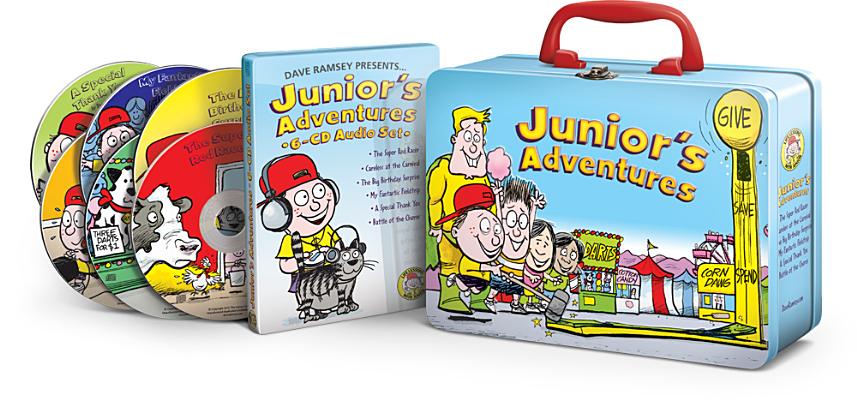 Stock Image
Author/Artist Name Ramsey, Dave
Title Junior's Adventures
Binding/Format CD
Size Length: 6.9
Publisher/Vendor Lampo Press, the Lampo Group, Inc 2011
ISBN/UPC Number 0982986203 / 9780982986202
Seller ID 9780982986202
List Price: $59.99

Junior's Adventures Audio Books make learning about money even more fun with plenty of options and activities! Your child can listen as Junior and his friends talk about their adventures, or use a read-along version on Track 2 while following the story in their favorite Junior's Adventures Book.* This CD collection is a great keepsake for your child, containing important lessons in saving, giving, spending, work, debt and integrity!

Includes:
* The Super Red Racer
* Careless at the Carnival
* The Big Birthday Surprise
* My Fantastic Fieldtrip
* A Special Thank You
* Battle of the Chores

*Junior's Adventures Books may be purchased separately.
Price = 53.93 USD 40.45 USD