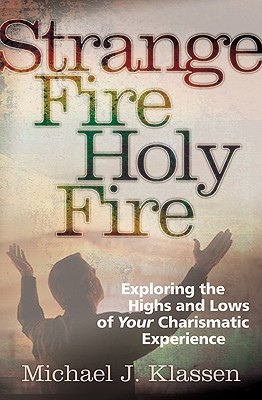 Stock Image
Author/Artist Name Klassen, Michael J.
Title Strange Fire, Holy Fire: Exploring the Highs and Lows of Your Charismatic Experience
Binding/Format Paperback
Size 8.3 x 5.6 x 0.6 inches
Publisher/Vendor US Bethany House 2009
ISBN/UPC Number 0764205498 / 9780764205491
Seller ID 9780764205491
List Price: $13.99
More Description
Raised in the independent charismatic movement, pastor and writer Michael J. Klassen walks readers through issues and experiences common to most charismatics. These include speaking in tongues, spiritual power, authority, personal prophecy, and much more. Providing an honest and fair assessment of the movement's strengths and weaknesses, he helps readers separate the wheat from the chaff of their experiences--keeping the good and letting go of any disappointment, frustration, or pain.
Price = 11.18 USD