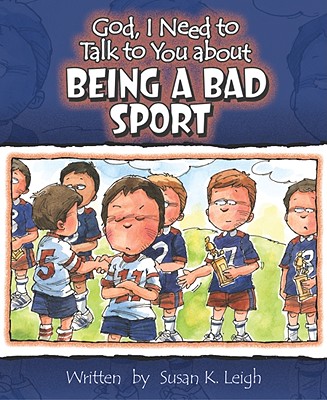 Stock Image
Author/Artist Name Leigh, Susan K.
Title Being a Bad Sport (God, I Need to Talk to You About...)
Binding/Format Paperback
Size 4 x 4 x 0.2 inches
Publisher/Vendor Concordia Publishing House
ISBN/UPC Number 075860811X / 9780758608116
Illustrator Clark, Bill
Seller ID 9780758608116
List Price: $.99
Child-friendly text and entertaining illustrations help children think about a behavior they encounter in daily life and pray about it. Scripture examples help children apply it to their lives.
More Description
Booklet helps kids think about a behavior and pray about it.
Price = 0.89 USD 0.67 USD