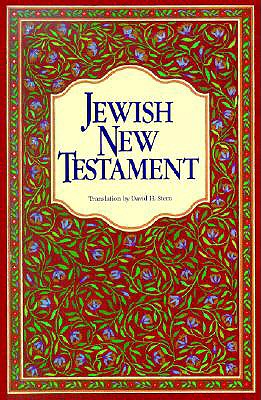 Stock Image
Author/Artist Name Stern, David H.
Title Jewish New Testament-OE
Binding/Format Paperback
Condition Used: Very Good
Size 5.3 x 1 x 8.4 inches
Publisher/Vendor US Lederer Messianic Publications
ISBN/UPC Number 9653590030 / 9789653590038
Seller ID 9653590030VG
List Price: $19.99
More Description
Translated by David H. Stern
The New Testament is a Jewish book, written by Jews, initially for Jews. Its central figure was a Jew. His followers were all Jews; yet no translation--except this one--really communicates its original, essential Jewishness. Uses neutral terms and Hebrew names
Highlights Jewish features and Jewish references
Corrects mistranslations from an anti-Jewish theological bias
Freshly rendered into English using the Greek texts, this is a must for learning about first-century faith. 436 pp.
Price = 7.98 USD 5.99 USD