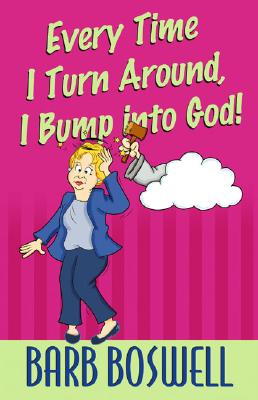 Stock Image
Author/Artist Name Boswell, Barb
Title Every Time I Turn Around, I Bump Into God!
Binding/Format Paperback
Condition Used: Like New
Size 8.2 x 5.9 x 0.6 inches
Publisher/Vendor US Winepress Publishing
ISBN/UPC Number 1579215173 / 9781579215170
Seller ID 1579215173LN
List Price: $13.95
More Description
Have you ever wondered how to see God in the middle of everyday life situations? You'll discover how within these pages. If you or someone you know has been going through life putting God on the back burner, asserting an "I can do it myself" attitude, you're about to experience a new mindset. When we open our eyes to all God has for us, we see Him every time we turn around. Those dealing with health issues will see that God has not abandoned them, and that attitude and humor are important in getting through the tough times. From humorous to serious, these stories include a God-given message and a challenge at the end.
Price = 6.98 USD