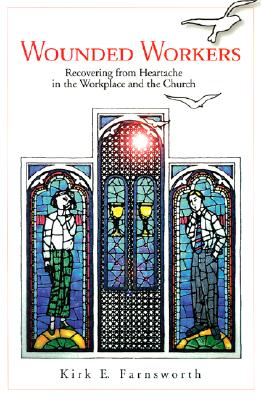 Stock Image
Author/Artist Name Farnsworth, Kirk E.
Title Wounded Workers: Recovering from Heartache in the Workplace and the Church
Binding/Format Paperback
Condition Used: Very Good
Size 9 x 6 x 0.5 inches
Publisher/Vendor US WinePress Publishing 1998
ISBN/UPC Number 1579210600 / 9781579210601
Seller ID 1579210600VG
List Price $10.99
More Description
Empowers wounded Christian workers. Prevents their wounds from becoming their dwelling place. Prevents their woundedness from becoming their destiny. Asks the important questions: 1) Are you upset with a neurotic boss? An addictive organization? A spiritually abusive pastor? 2) Are you struggling to behave in a Christian manner while working in a non-Christian environment? 3) Are you frustrated, disappointed or angry that your place of work or worship is not living up to its Christian name? Helps you evaluate your situation, take control of your vulnerability and find a peaceful solution. Gives you reliable tools for recovery: 1) Tools to assess the organizational and personal realities of the situation that has turned sour. 2) Truths to hold on to while refusing to compromise your Christian commitment and convictions. 3) Tactics to consider before deciding whether to ride it out, to run, or to fight for what is right.
Price = 4.39 USD