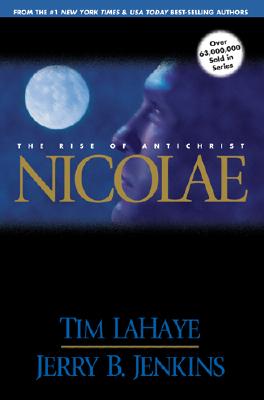 Stock Image
Author/Artist Name LaHaye, Tim
Title Nicolae: The Rise of Antichrist
Binding/Format Paperback
Condition Used: Very Good
Size 8.2 x 5.6 x 1.1 inches
Publisher/Vendor US Tyndale House Publishers, Inc.
ISBN/UPC Number 0842329242 / 9780842329248
Seller ID 0842329242VG
List Price $14.99
More Description
It has been nearly two years since the day of the mass disappearances. In one cataclysmic instant, millions all over the globe simply vanished, leaving everything but flesh and bone behind. "Nicolae" begins as global war has erupted. The Red Horse of the Apocalypse is on the rampage, and the Tribulation Force sets a suicidal course that places them in direct opposition to the rise of Antichrist.
Price = 5.99 USD