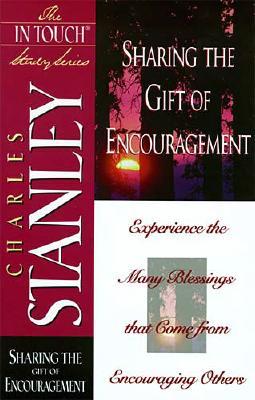 Stock Image
Author/Artist Name Stanley, Charles F.
Title Sharing The Gift Of Encouragement (In Touch Study)
Binding/Format Paperback
Condition Used: Like New
Size 5.5 x 0.5 x 8.3 inches
Publisher/Vendor US Thomas Nelson
ISBN/UPC Number 0785272801 / 9780785272809
Seller ID 0785272801LN
List Price: $9.99
More Description
Dr.Charles Stanley's new series of Bible study guides features insights and wisdom of this beloved pastor and author. Small groups and individuals who want a Bible study that's spiritually sound and practical will find a wealth of ideas to help them understand and apply the Scriptures to the real world. Each title takes a unique fourfold approach to get the most out of Bible study time-emphasizing personal identifications with the Scripture passage, recognition of your emotional response, reflection of the passage's meaning and application, and taking steps to apply what's been learned. This is a sound way to explore the Word of God.
Price = 4.99 USD