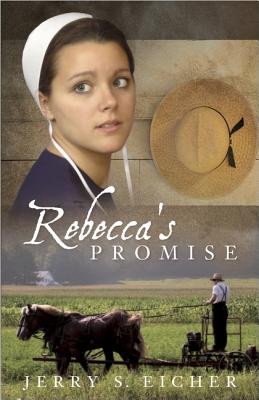 Stock Image
Author/Artist Name Eicher, Jerry S.
Title Rebecca's Promise
Binding/Format Paperback
Condition Used: Very Good
Size 5.5 x 0.7 x 8.5 inches
Publisher/Vendor US Harvest House Publishers 2009
ISBN/UPC Number 0736926356 / 9780736926355
Seller ID 0736926356VG
List Price $10.99
The Adams County Trilogy - Book One
More Description
Readers of Amish fiction will delight in this new series by a veteran author in this popular genre (50,000 Jerry Eicher books sold).
Rebecca Keim has just declared her love to John Miller and agreed to become his wife.?But she's haunted by her schoolgirl memories of a long ago love--and a promise made and a ring given. Is that memory just a fantasy come back to destroy the beautiful present...or was it real?
When Rebecca's mother sends her back to the old home community in Milroy to be with her aunt during and after her childbirth, Rebecca determines to find answers that will resolve her conflicted feelings.
Faith, love, and tradition all play a part in Rebecca's divine destiny.
Price = 3.85 USD 2.89 USD