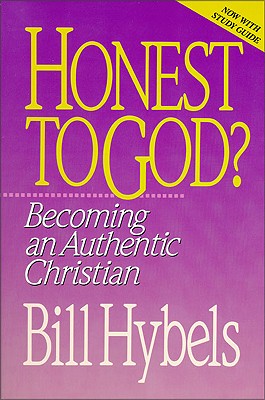 Stock Image
Author/Artist Name Hybels, Bill
Title Honest to God?
Binding/Format Paperback
Condition Used: Very Good
Size 6.1 x 0.5 x 9.2 inches
Publisher/Vendor US Zondervan
ISBN/UPC Number 0310521815 / 9780310521815
Seller ID 0310521815VG
List Price; $14.99
In Honest to God? Bill Hybels challenges Christians to examine their lifestyles and honestly see if God has changed their lives. Some areas he addresses include: - family life - work - male and female role models - spiritual disciplines - sound physical fitness - emotional life - marriage values -- "Christianity is a supernatural walk with a living, dynamic, personal God. Why, then, do so many Christians live inconsistent, powerless lives?" Hybels answers this question with - Practical, down-to-earth advice on living the Christian life - 12 signs of inconsistent Christian living -- and what to do about them - How to go beyond just "talking" the faith - Honest personal examples about failures and successes -- Honest to God? is a clarion call to Christians to restore Christianity in their personal lives and thus influence the world.
More Description
In Honest to God? Bill Hybels challenges Christians to examine their lifestyles and honestly see if
Price = 5.99 USD